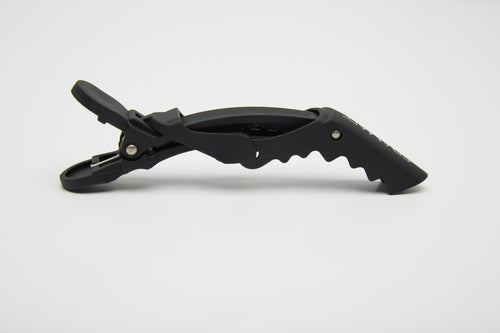 Alligator Clips (6 Per Pack)
Shipping
The following are the terms and conditions that constitute our Shipping Policy. 
All shipments are made to the address specified by the buyer. Mirella Sementilli Wigs is not responsible for any delivery delays or faults as a result of misinformation. The buyer should assume all risk of loss in shipping and all liability damage. Mirella Sementilli is not responsible for notifying customers of any delays, weather related damages, or situations in which a package is lost or stolen. If shipment is lost or damaged in transit, the customer is responsible for filing a claim with the shipping company. It is the responsibility of the customer to have the package sent to an address that is safe and reliable.
For International orders, Mirella Sementilli is not responsible for any custom fees, shipping fees incurred or delays related to customs. Customs, duties and taxes that are applied at the time of delivery are beyond our control.
For any dispute on charges with a credit card company, the shipping tracking number and/or good(s) received will be proof of purchase. 
Shipment Processing Time
All orders are processed within 7-10 business days after order placement. Delivery times will vary depending on your location and the shipping method you select. Orders are shipped from Toronto, Canada. Orders are not shipped or delivered on weekends or holidays. 
Shipment Method
Items are shipped by Canada Post and US Postal Service.
| | |
| --- | --- |
| Shipment Method | Estimated Delivery Time |
| Canada Post | 2 - 4 business days* |
| US Postal Service  | 5 - 10  business days within the US** |
*estimated time it will take Canada Post to deliver to you from the date they receive it.
**estimated time it will take US Post to deliver to you from the date they receive it.
Shipment Confirmation and Tracking
Once your order has been shipped from Mirella Sementilli WIgs, you can expect to receive an email confirmation of your shipment. You will also receive your tracking number(s) which will be active soon after.
International Shipping Policy
We currently do not ship outside of Canada and the United States.
---
Returns & Exchanges
Mirella Sementilli Wigs does not process any refunds or exchanges in partial or full. All sales are final. The customer of the Mirella Sementilli Wig must take full responsibility for issues pertaining to uncontrollable colouring processes. Any changes made to the wig should be patch tested. It is highly recommended that you seek professional advice when customizing your wig. Mirella Sementilli Wigs is not liable for any styling errors.
Mirella Sementilli Wigs prides itself on its quality control procedures and standards that have been set to help exceed customer expectations. Prior to shipping, all products are checked to ensure that they meet the company's maximum standards. If a product is found to have a manufacturer defect upon receipt, Mirella Sementilli Wigs will review the particular case and potentially issue a replacement. It is important to note that these issues are dealt with on a case by case basis.
Allergy Alert
Mirella Sementilli Wigs may carry products that contain ingredients that can irritate the skin and cause allergic reactions. Any products purchased through the website should be used as directed. Customer skin, health conditions and body may react differently to any product and its components. 
Mirella Sementilli Wigs is not responsible if such a reaction is to occur as a result of a consumer using any products such as wigs, clips, plastic polyurethane, mesh, grips, hair colour, cleansers, electronics, shampoos, conditioners, tools, packaging or plastic wrapping. Mirella Sementili Wigs is not liable for any reaction including redness, scaling, rashes, sickness, long term effects, itching, burning, soreness, blisters, watery eyes, irritation, death, the need for medication, therapy or similar effects. If a reaction develops or you are facing sensitivity due to any Mirella Sementilli product, stop using it immediately and consult a physician.
Always test the product on a small area before using it in its entirety.
---